Oct 1, 2015
1,018
863
200
Hey Maestreans!
If you're been on for the last hour or so you might have noticed some of your store rank perks have changed, and don't worry, it's intentional.
We've decided to go back on some things we changed, regarding the eula compliance and essentially undo the eula change.
We discussed among the voters
(discord role,
check it out on our discord
)
, admins and staff and it's been finalized and implemented.
Sorry for not giving you guys a heads up. but we felt it would be easier to change it all and then post about it afterwards.
To fix the issue with some people having ranks from pre-eula and post-eula we've added some more ranks as a seperate rank ladder and moved everyone over there depending on what rank/s you had.
Additionally, the perks gotten from contributor has been added to champion, and any time you had on contributor has been moved over to champion!
The new ranks looks like this:
Knight -> Baron -> Lord -> Prince -> King -> Emperor
How does this affect me?
Whatever store rank you had before have been transferred to the new rank ladder. (check chart below)
if you had two store ranks, you've been moved to a rank at the same price and potentially received a store voucher (found in your enderchest)
You now have more cool perks, check the store for a list
If you were a champion or Contributor, you now have more perms
What else has been added?
Relics are back (renamed to tungsten)
New Emperor rank gets a private world
New ranks have private vaults /playervaults <number>
Rank upgrades will be available shortly
To celebrate these new changes, there will be a 25% sale lasting till 15th October (6 PM CET) Link here
We also got some new icons for the store ranks,
which look absolutely amazing!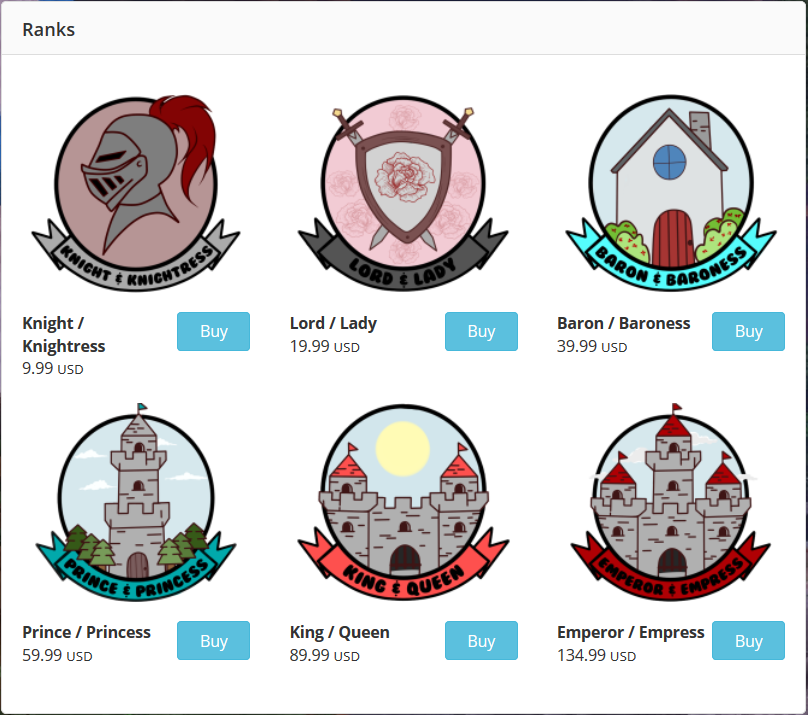 art by ZeevQX <3
You can preview the new crates contents at /warp bars: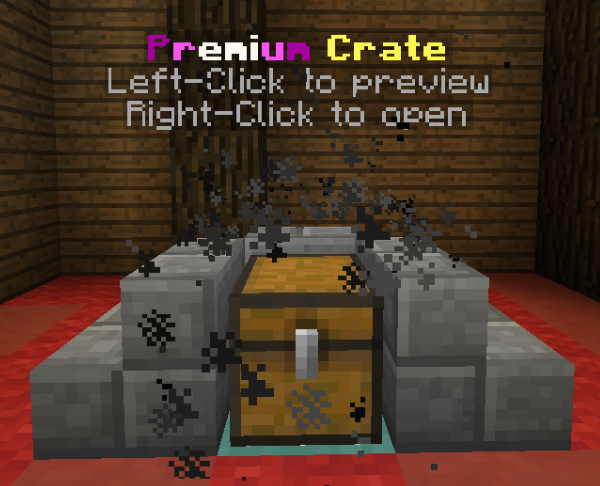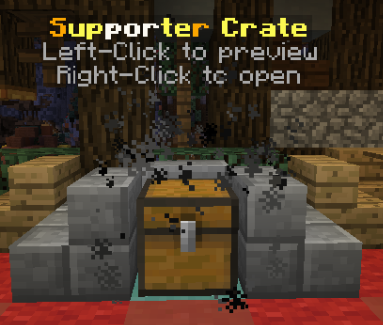 What rank you'll have depending on your old rank (Old ranks are the first store ranks, Eula ranks were added 2 months ago) the new ranks might have the same names but they are seperate from the old ones.

Conversion chart for your ranks. (you've already been moved)
Emperor & King -> New King + $15 voucher
Emperor & Prince -> New King
Emperor & Baron -> New Prince + $15 voucher
Archduke & King -> New Prince + $15 voucher
Archduke & Prince -> New Prince
Archduke & Baron -> New Baron
Lord & King -> New Prince
Lord & Prince -> New Baron
Lord & Baron -> New Lord + $10 voucher
Last edited:
1

7